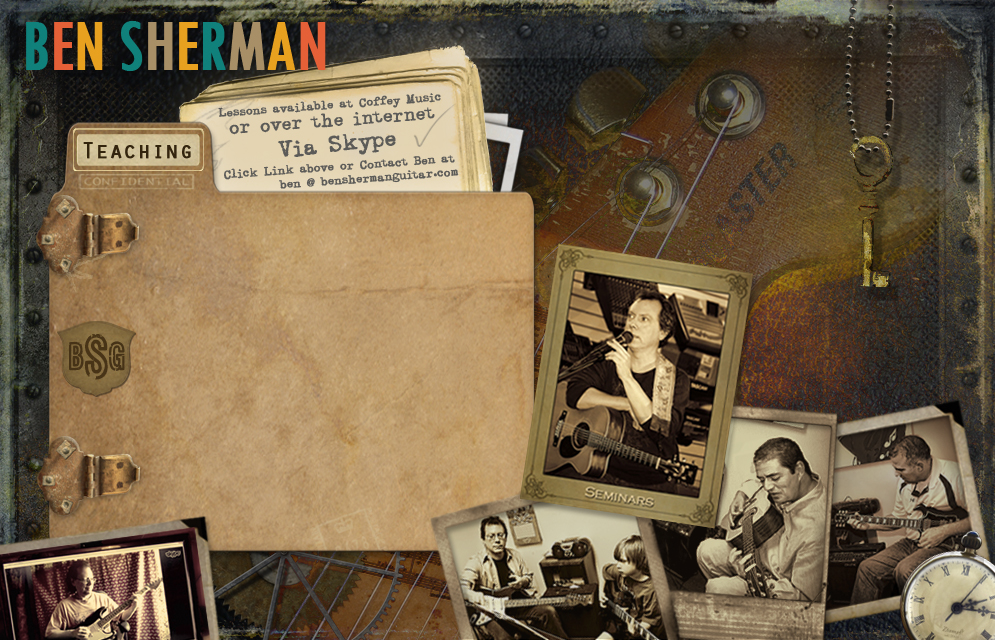 SATURDAY SESSIONS WORKSHOP SERIES
AT COFFEY MUSIC, BEGINS Jan. 16!
Click here for more info.

Ben has been teaching private guitar lessons for over
30 years at Coffey Music in Westminster MD.
Interest in guitar is greater than ever, and Ben is helping
a new generation of guitarists reach their highest potential.
Ben teaches all levels and all styles. The insights Ben can provide to students are based on his own intensive studies, as well as his long and varied performing career.
For more on Ben's background, see the Bio page.
He is currently writing his first guitar instruction book,
to introduce a wider audience to his concepts about the essential things guitar players should know.
Ben also offers a clinic/seminar program for guitarists interested in jazz-fusion guitar techniques.
Ben offers video lessons via Skype - click here for info.
Website design copyright © 2015 by Crystal Visions Art and Ben Sherman