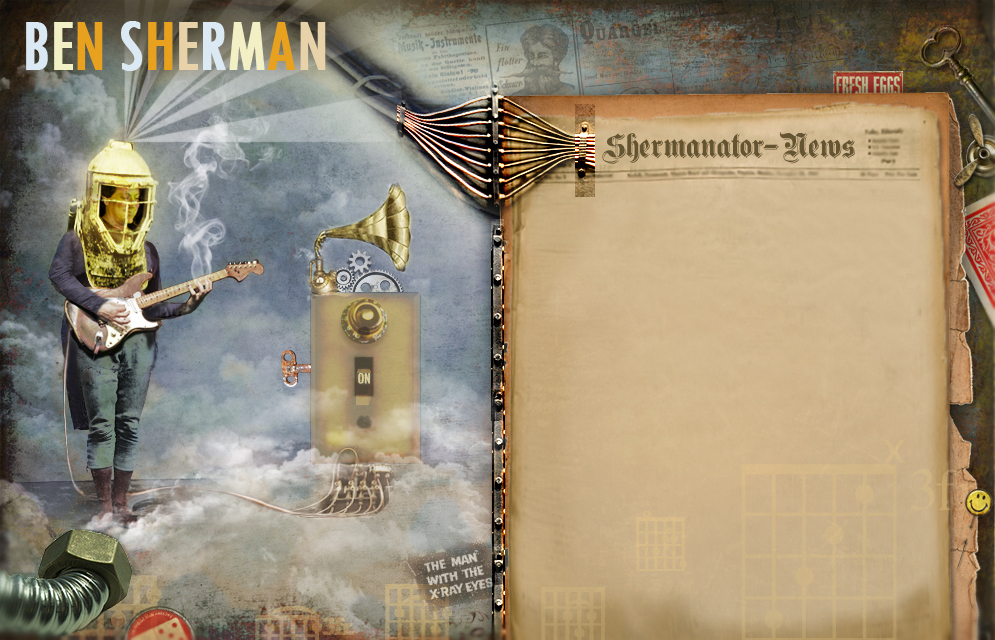 Ben Sherman's
Saturday Sessions
Workshop Series
Begins Jan. 16!
Eight Saturdays, eight workshops, presented by award-winning guitarist Ben Sherman, at Coffey Music in Westminster MD.
Each Saturday a different topic. Workshops include performances by Ben plus Q & A. Great opportunity to learn from Coffey Music's most sought after guitar teacher. For all the details, click here.

Technicolor Motor Home
Wins Rammie Award
For Best Tribute Band
Two Years in a Row!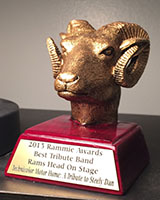 Rams Head attendees vote each year for a variety of awards. All of the bands who've performed at the various Rams Head venues that year were eligible with votes counted each February.
Technicolor Motor Home was presented with the 2014 Rammie award as the winner for the Best Tribute Band, and again in 2015 they were honored once more for their sold out shows at Rams Head Annapolis, presenting the music of Steely Dan. Thanks to everyone who voted!

Hectic Red
Wins 2015 Rammie Award
For Best Opening Act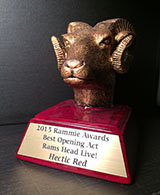 Hectic Red earned their award on a special night in November 2014 when they opened for Crack The Sky at Rams Head Live in Baltimore. A sold out crowd of almost a thousand die hard Crack The Sky fans were blown away by Hectic Red's stellar performance, and gave the band a resoundingly enthusiastic response. Hectic Red was thrilled to be there, and honored to have won the Rammie award, which is voted on by Rams Head concert attendees.


Hectic Red
25th Anniversary Concert
at the Recher Theatre
Oct. 13, 2012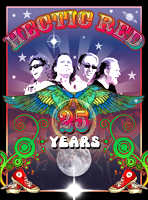 Celebrating 25 years together with the same four members isn't only a rare accomplishment; it's also what makes Hectic Red one of the tightest, most diverse and highly entertaining groups in the mid-Atlantic region. Hectic Red features top-notch musicianship, four-part vocal harmonies and an exciting setlist unlike any other band, including songs by artists like Yes, Rush, Queen, Genesis, Steely Dan, Crosby Stills & Nash, the Beatles and more.
For more info: www.hecticred.com


Technicolor Motor Home named
2011 Best Tribute Band in Baltimore by
Baltimore Magazine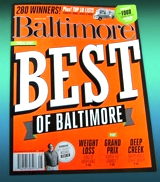 "For years Steely Dan did not tour because their songs were too darn difficult to replicate on stage. And when they did tour, they had something of an orchestra in tow. So it was surprising to learn that a local group was tackling such elegant and beloved pop music.
Led by 'Crack the Sky's' keyboardist Glenn Workman, the band not only plays selections from every Steely Dan album, it does so with the necessary precision and passion, horns and back up singers included. TMH proves you can buy a thrill - just check out one of their shows."
Website design copyright © 2015 by Crystal Visions Art and Ben Sherman